Tonight Yes joined the pantheon of musical icons with their induction into the Rock & Roll Hall of Fame - with a great introduction from Alex Lifeson and Geddy Lee, altogether characteristic thank-you speeches from most of the guys (in which Trevor, as always acknowledging the foundation of his family, thanked Shelley and Ryan) and performances of two of the classics of the Yes canon: "Roundabout" and "Owner of a Lonely Heart."
And in another long-held tradition, Our Trev was attired just as we knew he would be.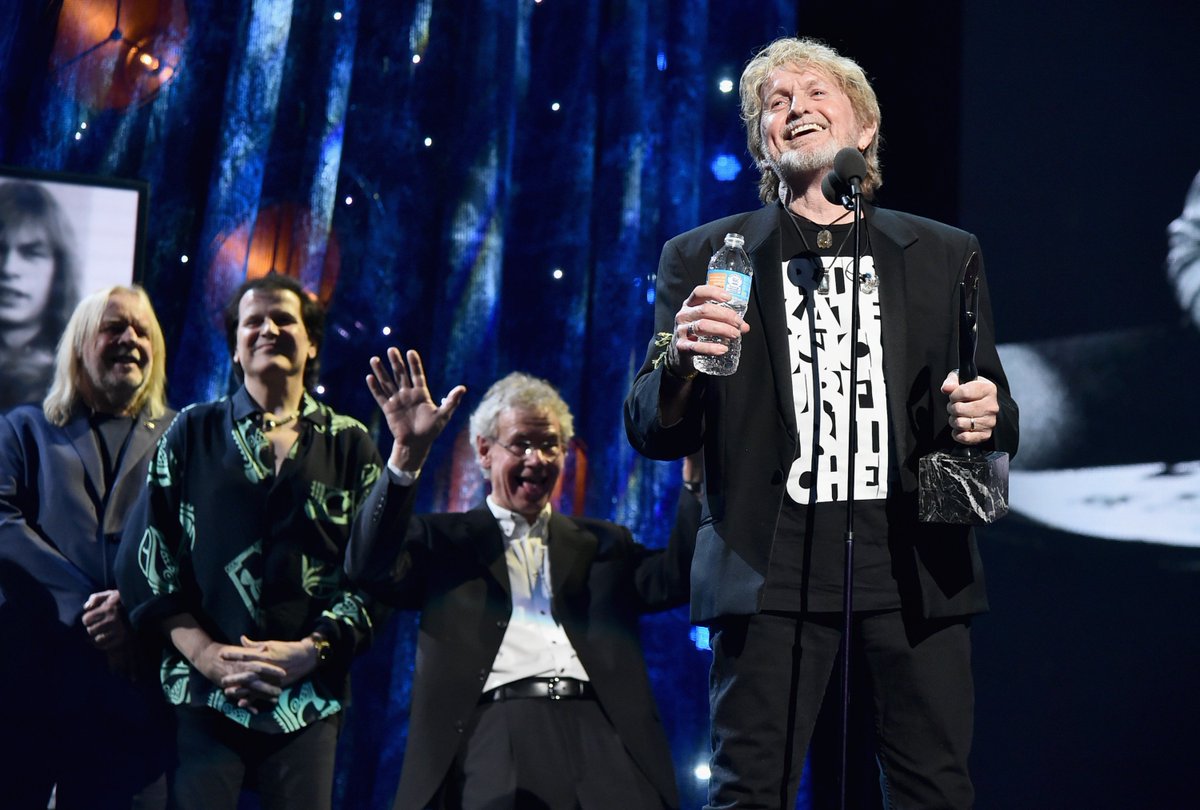 Photo courtesy of Radio Futura.